A Common Cause To All 2024
The Williamsburg Lodge
Monday, March 18 – Wednesday, March 20, 2024
2023 A Common Cause To All – Photo Credit: Kathy Scott Photography, LLC

Registration is now OPEN for state 250 planners. Click here to RSVP.
Registration will open for Virginia 250th planners shortly.
Join national 250th commemoration planners in Colonial Williamsburg for "A Common Cause to All" Monday, March 18 – Wednesday, March 20, 2024.
This annual conference reflects the spirit of the Committees of Correspondence that united the colonies in communication and purposeful action. The inaugural event, held in March 2023, received an overwhelmingly positive response with nearly 300 attendees from 34 states and over 50 localities in Virginia joining in a spirit of collaboration and cooperation as we approach the nation's semiquincentennial. The VA250 Commission and its partners — Colonial Williamsburg Foundation, the Virginia Museum of History and Culture, and the Jamestown-Yorktown Foundation — provided networking opportunities, and inspiration to attendees, and a strong forum to discuss what Americans are looking for in their 250th anniversary.
That event culminated in a powerful Closing Ceremony on the steps of the Raleigh Tavern, where delegates from each state unanimously affirmed a Resoluton of the States Gathered in Partnership, pledging to join a new common cause – for all Americans to unite in reflection, celebration, and aspiration as we continue our national journey together.
Don't miss this opportunity to join with colleagues to make our mark on history. Registration is offered without cost, but RSVP now to reserve your seat.
For more information, contact Cheryl Wilson, VA250 Executive Director, at cwilson@va250.virginia.gov.
Hosted By


Inaugural Event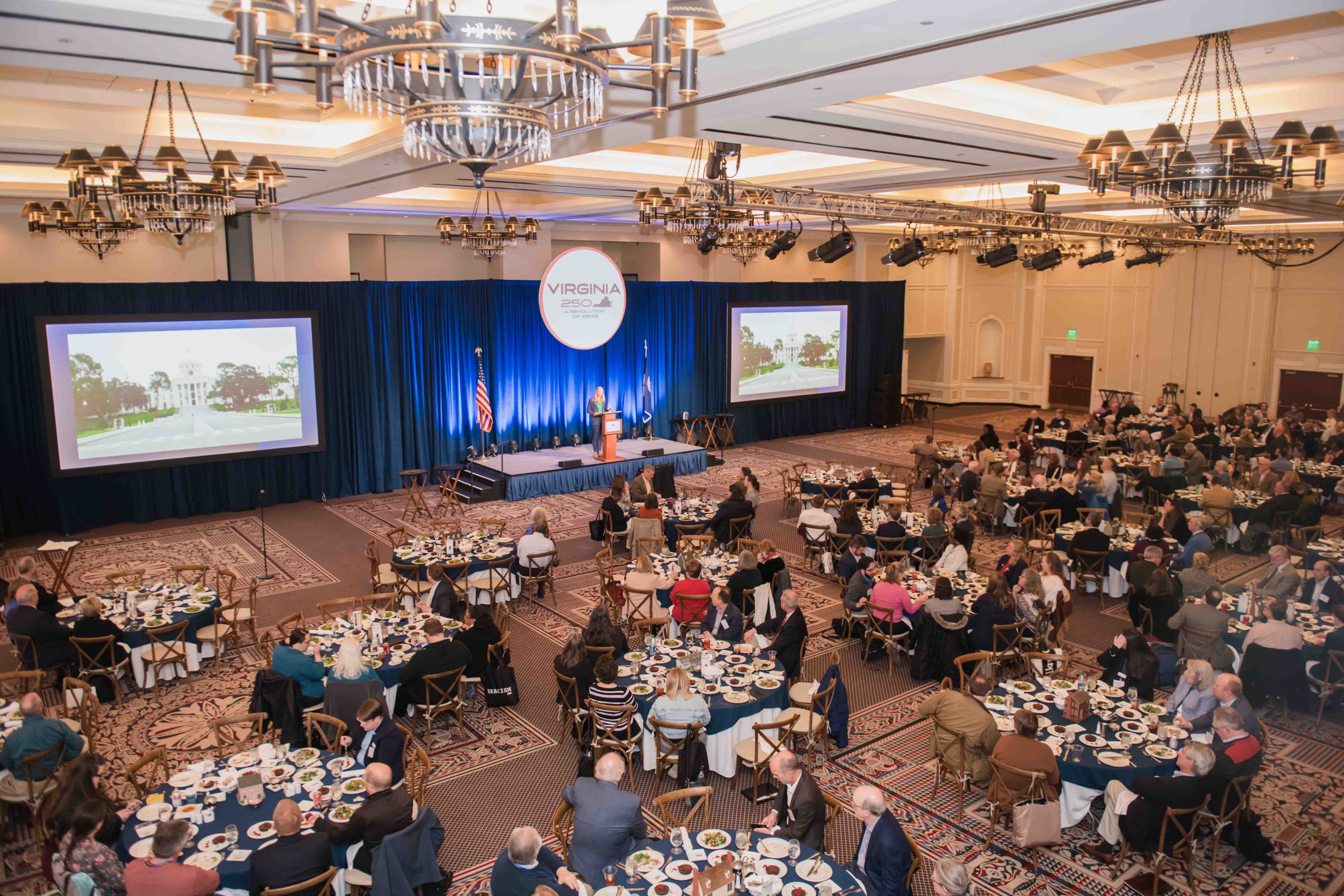 In The Area
Explore Virginia's Historic Triangle

Highlights include: