Impact Of Your Support
Support from many partners will reinforce Virginia's global leadership in innovation, entrepreneurialism, education, tourism, and economic development. Together, we can ensure the VA250 commemoration legacy achieves these goals:
To expand Virginia's enduring educational assets including access to resources, interactive exhibits, and opportunities to learn more about the American Revolution.
To offer enhanced learning opportunities to Virginia students and teachers including curriculum development resources, teaching resources, and professional development opportunities.
To expand Virginia's economic impact and provide more employment opportunities.
To ensure that all Virginia communities achieve their objectives in highlighting their unique roles in the nation's 250th anniversary.
To elevate Virginia's leadership and visibility on the national stage.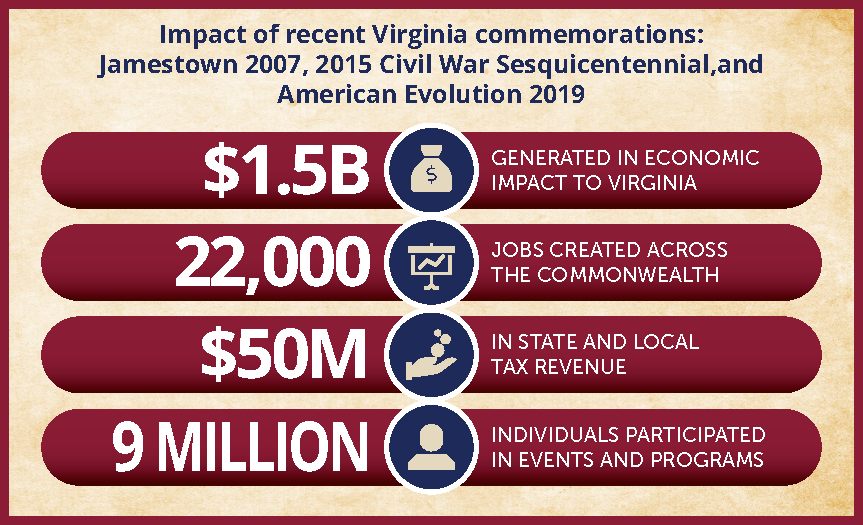 In Their Own Words
"Dominion Energy has been part of past commemorations and we have seen firsthand the impact they can have on Virginia's economy, citizens, teachers and students…We want to make sure this celebration is no different. America's 250th anniversary is a once in a generation opportunity and we want to make sure Virginia leads, in our rightful place."
Edward H. Baine, President of Dominion Energy Virginia
Founding Partner of VA250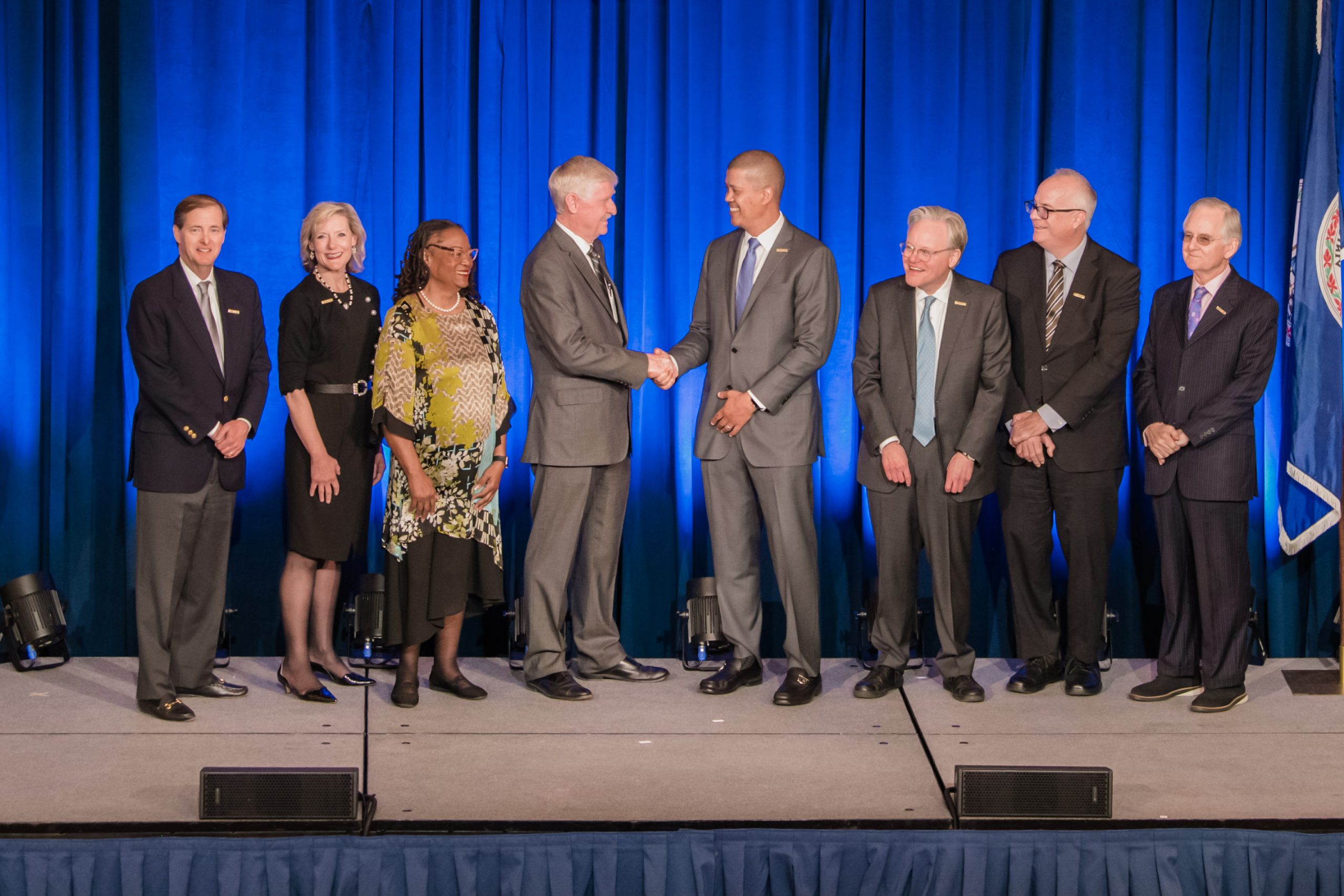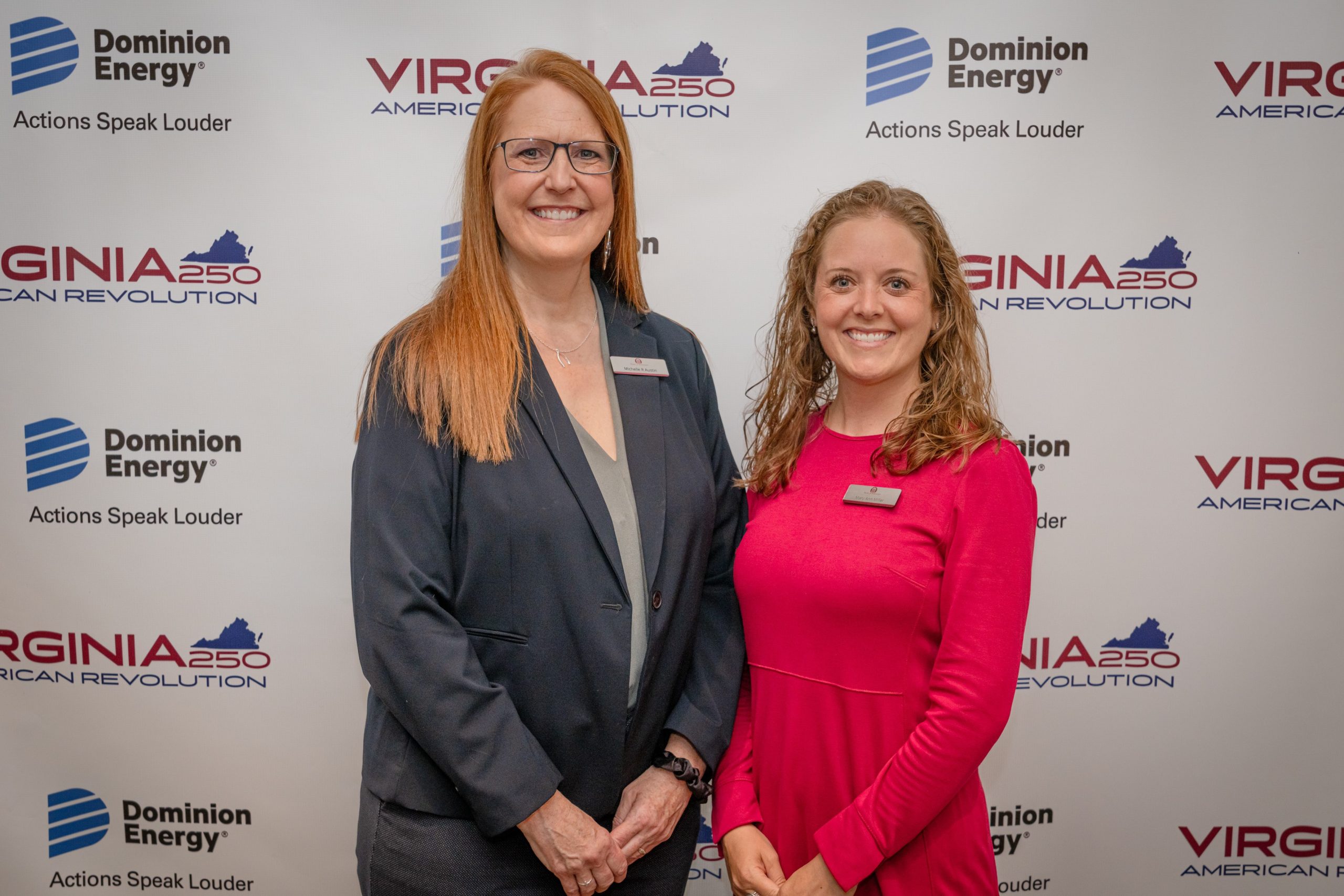 "Bank of Botetourt is proud to partner with VA250 to celebrate our Country's semiquincentennial by encouraging Americans to learn more about Virginia's essential role in establishing our nation. Bank of Botetourt has its own rich history, as we will be celebrating our 125th anniversary during the VA250 commemoration period. These milestone moments present a wonderful opportunity to reflect upon the past while continuing the pursuit of a more perfect Union."
Michelle R. Austin, President & COO of Bank of Botetourt
VA250 Commemoration Society Chairman's Circle

"As Virginians, we applaud the celebration of 'Virginia's history is America's story' and want to be a part of it!"
Jo Anne Draucker
Patron of the VA250 Commemoration Society