About
Staunton is one of the oldest cities west of the Blue Ridge Mountains. The first settlers arrived in the 1720s from Pennsylvania, Maryland, and eastern Virginia. Many were German-born or the Pennsylvania-born children of German-speaking Protestant immigrants, or came from the province of Ulster in the north of Ireland. English and African Americans were also among the early settlers. In the 1730s, Virginia Governor William Gooch hoped to protect his colony from possible French or Indian incursions by establishing settlements west of the Blue Ridge Mountains in the Shenandoah Valley.
In 1736, Colonel William Beverley, an enterprising and wealthy planter from Essex County, Virginia, successfully petitioned the Governor for land and secured a patent for 118,491 acres, an area that embraced a large part of today's Staunton and Augusta County. Soon thereafter, in 1747, Staunton was named after Lady Rebecca Staunton, the wife of Governor Gooch.
By the mid-1700s, Augusta County stretched westward to the Mississippi River and encompassed much of what now makes up the states of Kentucky, Ohio, Indiana, Illinois, most of West Virginia, and a portion of western Pennsylvania (including present-day Pittsburgh). Staunton served as the county seat, the government center, and the hub of business for this large land area. Few places in the nation can boast of a community heritage as rich, deep, and varied as that of Staunton and Augusta County.
Staunton's downtown district is compact, walkable, and often cited as "One of the Best Main Streets in America." The city boasts six historic districts and is the home to the American Shakespeare Center's Blackfriars Playhouse, the world's only re-creation of Shakespeare's indoor theater. Other arts & cultural offerings include the Heifetz International Music Institute, which brings the best-advanced string students from around the world to perform in Staunton every summer; the Woodrow Wilson Presidential Library & Museum pays homage to our nation's 28th president; the Frontier Culture Museum, an outdoor, living history museum explores the origins of the earliest immigrants to America; and Sunspots Studios showcases glass artisans at work daily.
Special events are also a big draw to Staunton and several VA250 commemorative events are already planned or in the works. Events such as the Frontier Culture Museum's Memorial Day Weekend for Rebellion and Revolution or their Revolutionary War Weekend: Global Tempest are just a couple of examples.
Our location in the Shenandoah Valley means lots of wide-open spaces for outdoor recreation, with close proximity to Shenandoah National Park, Skyline Drive, and the Blue Ridge Parkway.
Local Events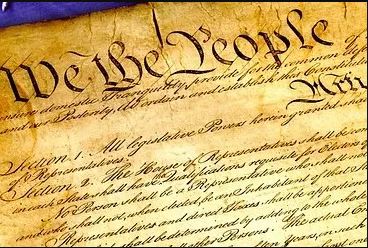 Beverley Manor DAR Chapter Dedication
October 12, 2024
-
October 12, 2024
City of Staunton
The Beverley Manor Chapter of the Daughters of the American Revolution in Staunton, VA in partnership with the Frontier Culture Museum, is celebrating... Read More