Foods & Feasts of Colonial Virginia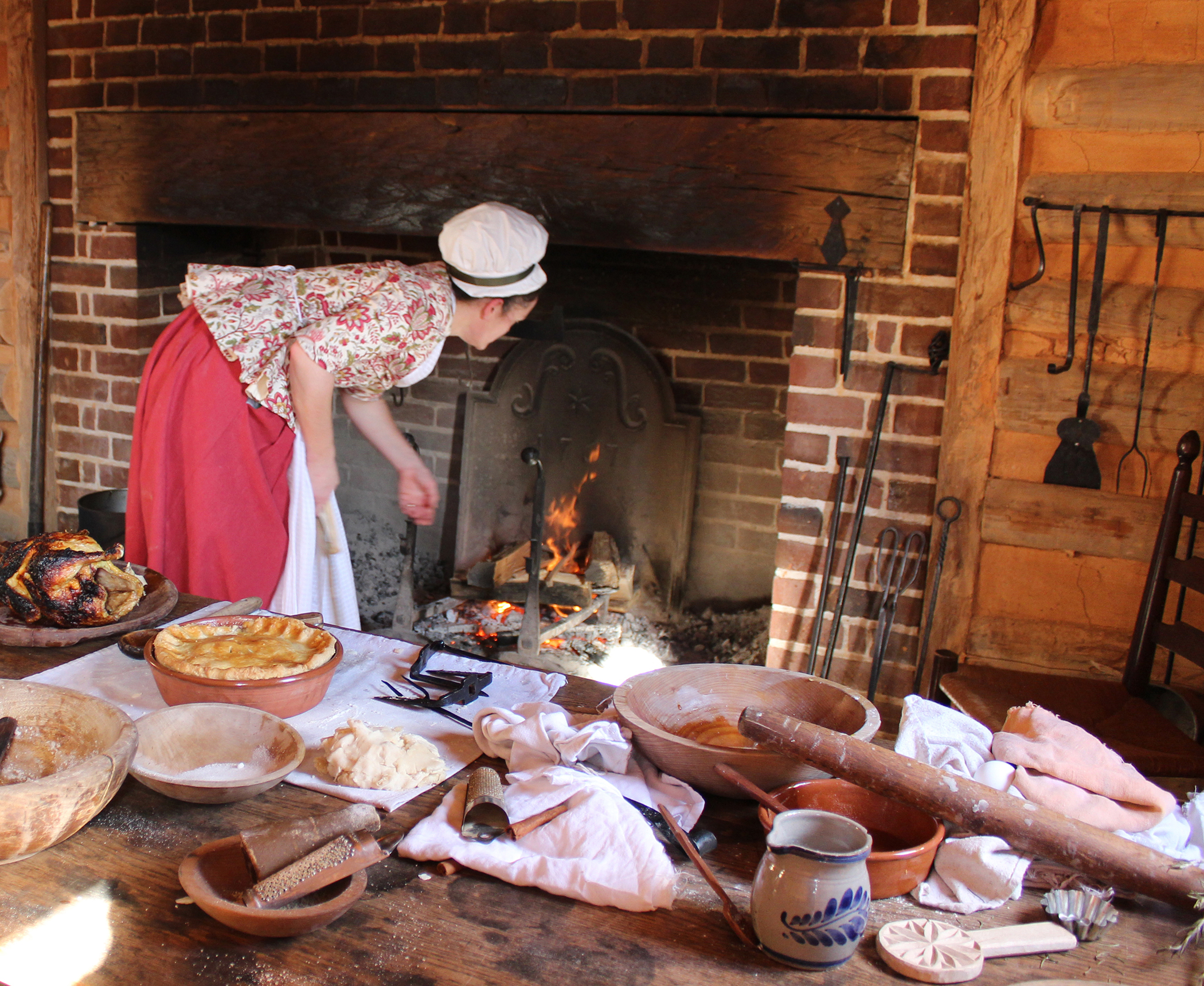 About
Jamestown Settlement and the American Revolution Museum at Yorktown will present 40 years of tradition with Foods & Feasts of Colonial Virginia, celebrating the Thanksgiving holiday by digging into historical foodways that connect cultures through centuries-old cooking techniques and culinary practices.
The special weekend event will be held Friday and Saturday, November 24 and 25, followed by special holiday shopping opportunities on Museum Store Sunday, November 26.
Foods & Feasts of Colonial Virginia first began in 1983 as a fall harvest festival at both museums, formerly known as Jamestown Festival Park and the Yorktown Victory Center. Four decades later, the two history museums have kept this seasonal tradition alive through hands-on demonstrations that explore traditional cooking techniques of early Virginia and cultural influences that inspired new "American" cuisine.
At the American Revolution Museum at Yorktown, visitors can discover how Continental Army soldiers earned their rations and farmers, free and enslaved, transformed a bounty of crops into stews, pies and breads and preserved food for the winter ahead.