The Most Unique Concert of the Year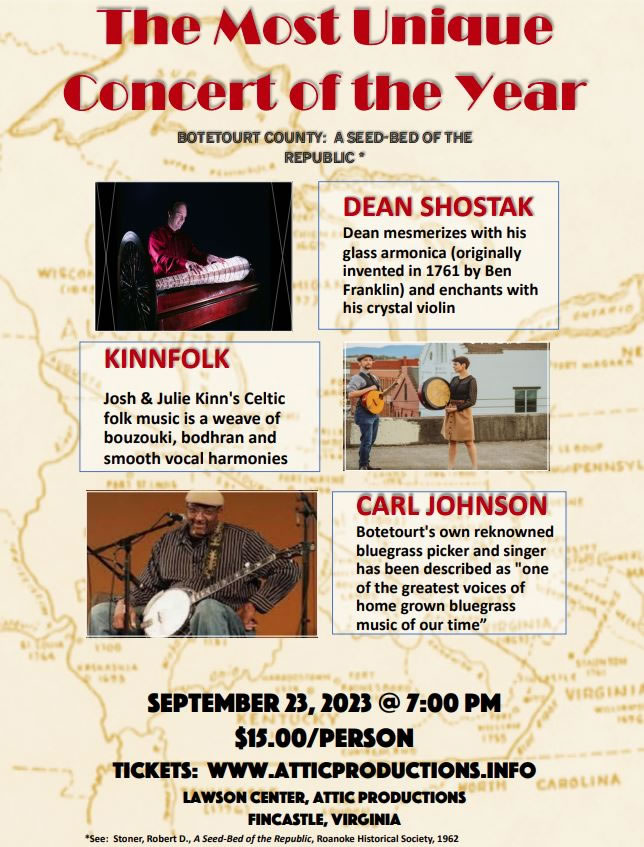 About
During the mid to late 1700's Virginia was at the intersection of many dynamics. Botetourt was considered to be on the fringe of the "backcountry" leading into the "wilderness". This concert brings the music and instruments of the time to you, with performances by:
- Dean Shostak, who will mesmerize with his glass armonica (originally invented by Benjamin Franklin, in 1761) and glass violin.
-Josh and Julie Kinn (Kinnfolk) bring Celtic folk music with a weave of bouzouki, bodhran, and smooth vocal harmonies.
-Carl Johnson, Botetourt's own renowned bluegrass picker and singer, Mr. Johnson has been described as "one of the greatest voices of home grown bluegrass music of our time."
Presented by Botetourt Preservation Partnership, Inc.