Tavern Day at Yates Tavern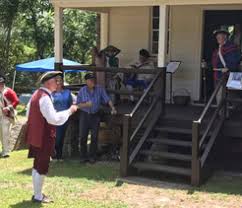 About
In celebration of Virginia's Local History Month, the Pittsylvania Historical Society will host Tavern Day at the colonial era Yates Tavern, important for both its unique architecture and its role in the quest for American Independence. Visitors can explore this historic sight and get a taste of colonial life by interacting with the living history interpreters.
The event will also feature a variety of crafting demonstrations and vendors, select vintage / antique treasures, locally produced farmers market items, delicious food, and good music. Mark you calendars and plan to attend!
Vendors interested in participating should contact us at pittsylvaniahistoricalsociety@gmail.com. Spaces are limited so it is important to make your reservations early.