Women's History Month Tours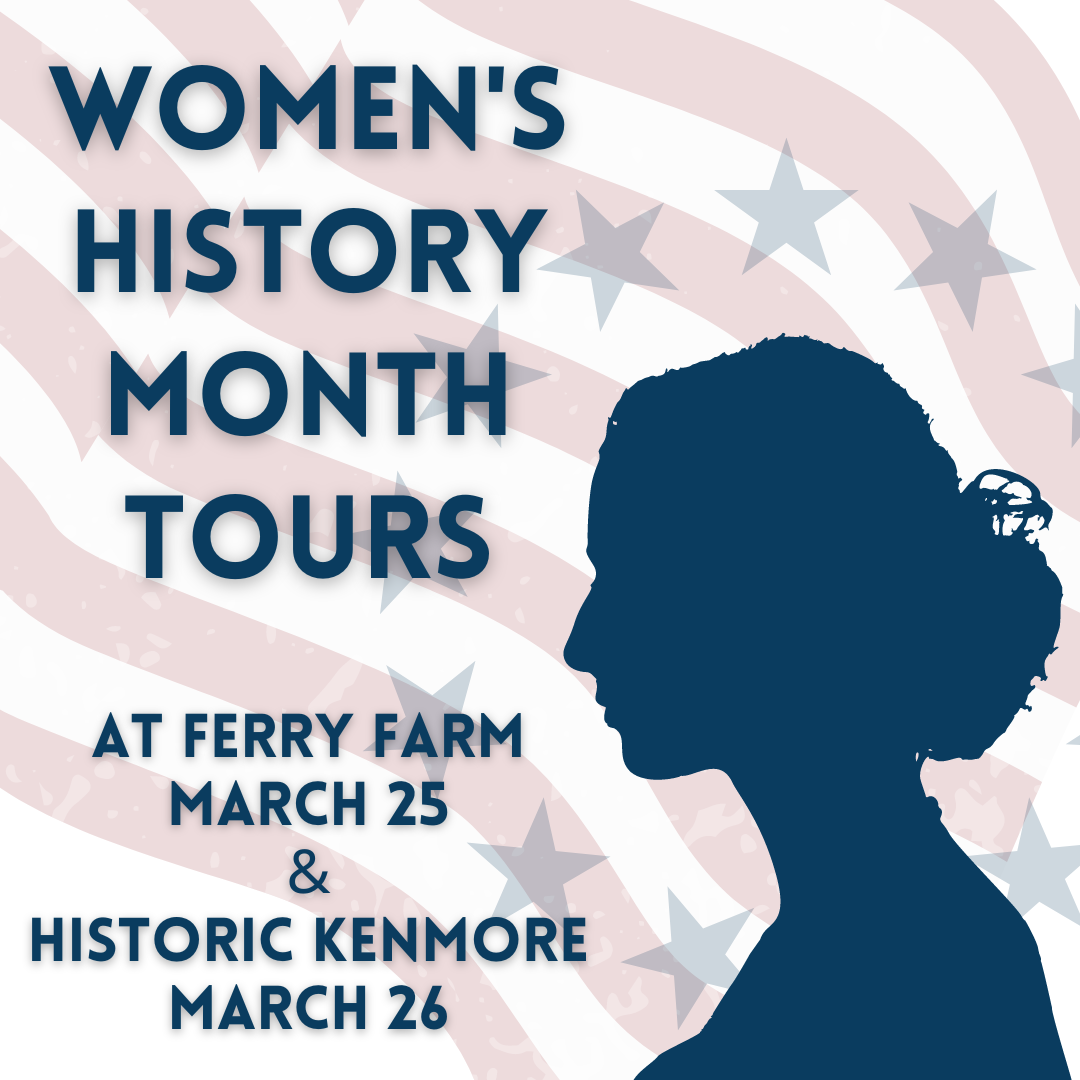 About
In honor of Women's History Month, join us for an hour-long focus tour that explores the lives of the women who called Ferry Farm and Kenmore home. Learn what life was like for different women in the 18th century as we delve into the worlds of Mary Washington, her daughter Betty, and the enslaved women who lived and worked at both sites.
This tour is offered on select days and times only:
George Washington's Ferry Farm
Saturday, March 25th – 12:00pm and 2:00pm
Historic Kenmore
Sunday, March 26th – 12:00pm and 2:00pm
TICKETS:
Spaces are limited, so online advanced purchase is recommended.
$12 adults, $6 students, Children 5 and under free